Update: As of version 4.4, there's now an easier way to build checkout templates. See the docs for more info.
Ever wanted to customize your FoxyCart checkout so that it looks just like your website? I get this question a lot so I've put together a demo video explaining how to build a WordPress template that will work as a checkout template.
Resources: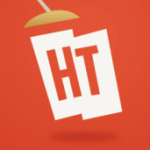 If you would like to use FoxyShop in a Headway-based theme, the default template structure won't work within the Headway framework and you'll end up with unstyled FoxyShop pages. There is a solution, however. I've built a plugin for FoxyShop which creates HT content blocks for all FoxyShop content. This post will outline the instructions for getting FoxyShop up and running in a site that is running the Headway framework.